Sorry for the late post today!  I've been playing catch up all day after being out of town this past weekend celebrating the first birthday of this sweet boy!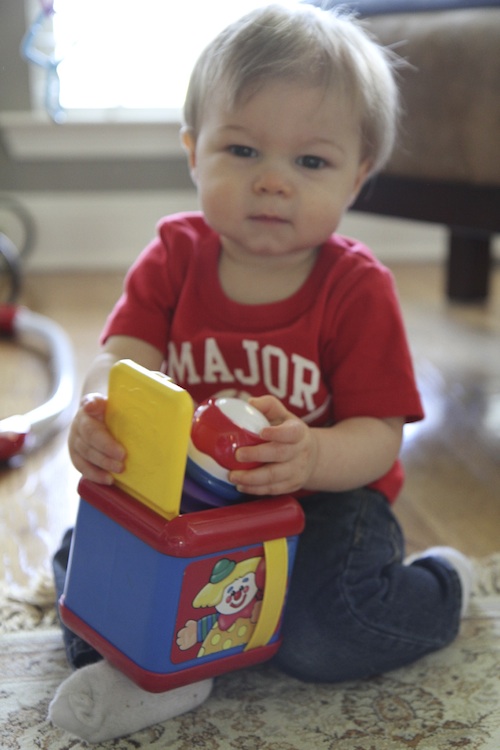 Sorry the picture is a bit blurry.  It's is super hard to get him to sit still for very long!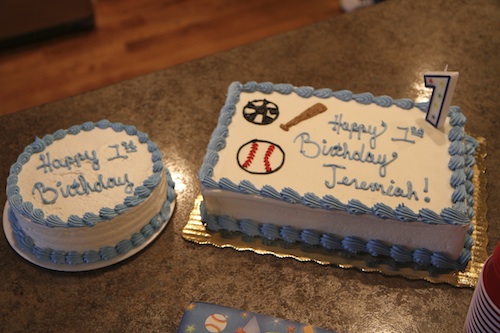 Gotta love cake..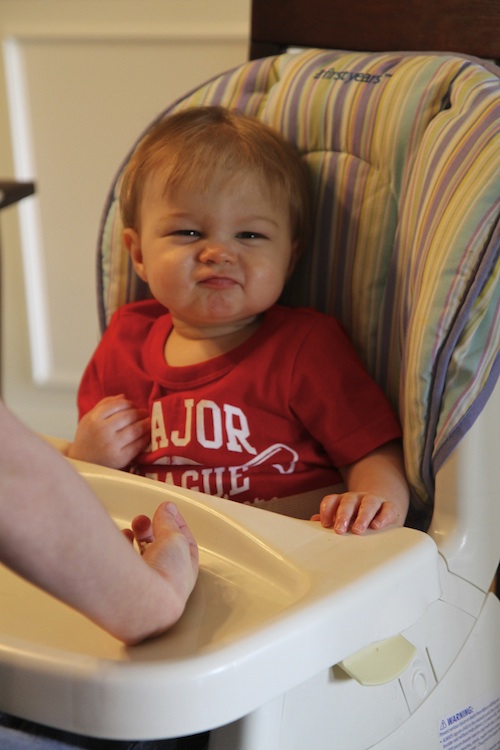 and his silly face!  He makes the most adorable sniffing sound when he does it (and thinks it incredibly funny when a certain aunt does it back!)
Anyway, back to regular posts tomorrow.  Hope you all had a great weekend!