So, installation week is almost here for our Nicholas House project.  Here's a refresher, Room Service Atlanta is a non-profit organization comprised of local Atlanta designers.  Our goal is to use our talents to help create inspiring interiors for homeless families as they work to get back on their feet.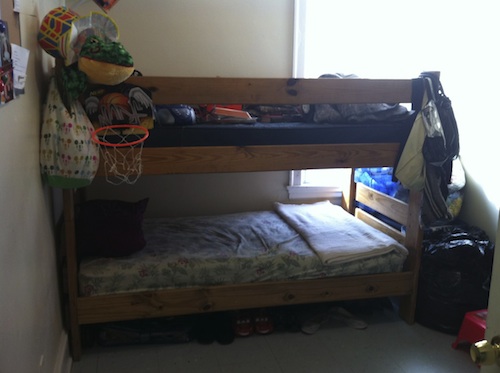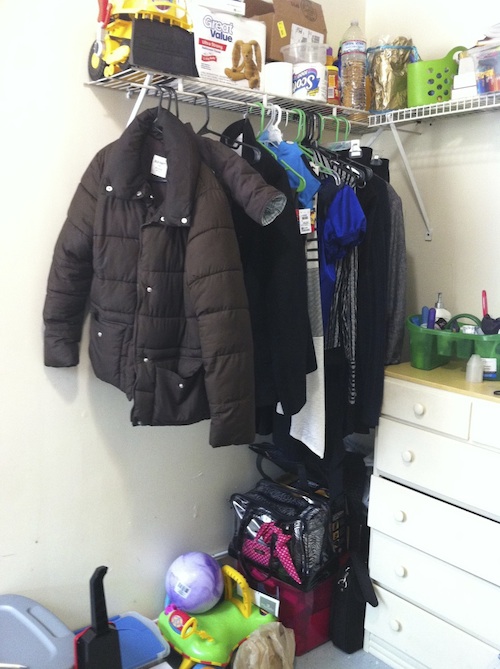 Here are a couple of photos of the room the I'm designing.  A mom and her little boy live here.  You can see storage is a big problem.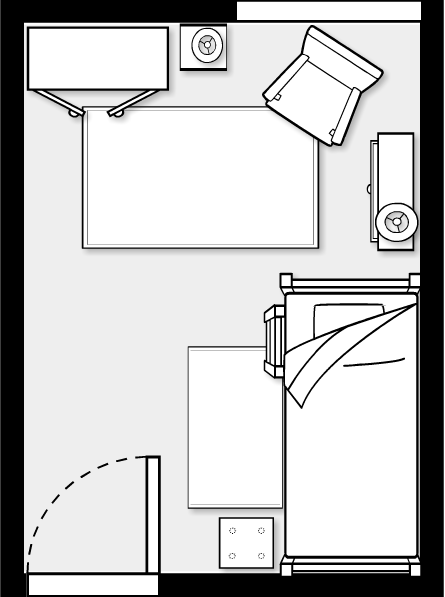 Here's the new floorplan that I designed.
My challenge was creating as much storage as possible in this tiny 8 X 11 space.  Currently there are three wire shelves and a chest of drawers.  I removed the wire shelving, kept the chest of drawers, added an armoire and built in shelving above the existing chest of drawers.  Hopefully, this will give the family storage for their belongings that are currently on the floor.
Once the floor plan was in place, I started on the fun stuff.  The colors, the fabrics and the furniture… more on that Monday!
Remember if you would like to donate to my room or Room Service Atlanta directly, please contact me at lori@lorimayinteriors.com or www.roomserviceatlanta.org. Thanks!
Have a great Friday!