Today I wanted to share a few photos of an Amy Meier designed kitchen that was featured on The Lettered Cottage.  It's a tiny space, but it's amazing how much classic style and warmth Amy has been able to work into this kitchen.  So, take a look and head on over to Layla's blog for more details about Amy's beautiful kitchen project.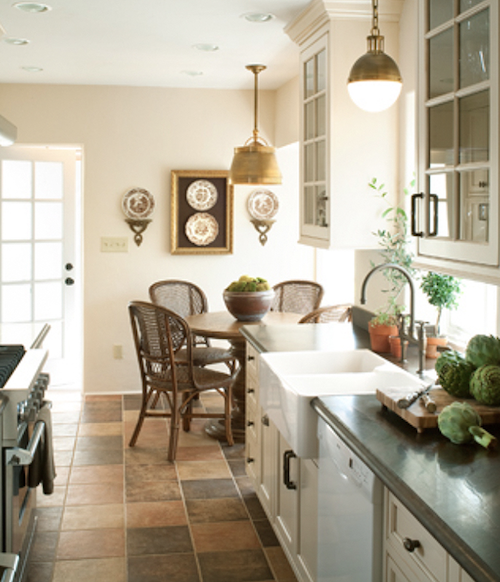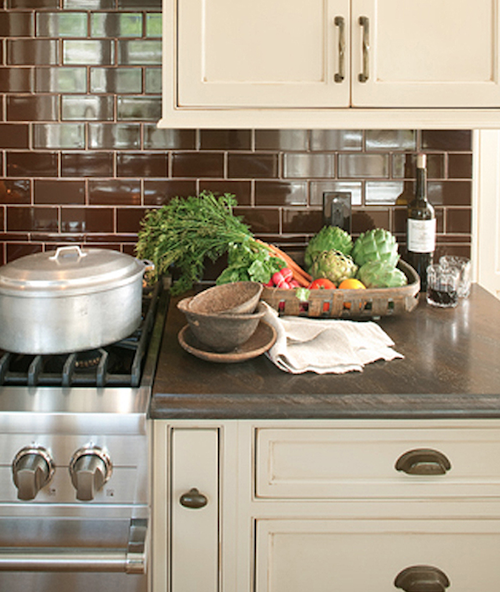 Love the leathered granite counters and the antique brass hardware.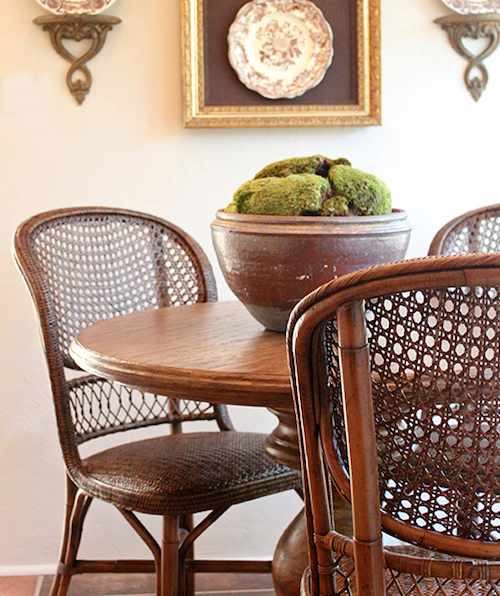 Oh my gosh, those chairs!  The centerpiece was made by Amy herself.
Hope you enjoyed the tour!  This kitchen is definitely going in my inspiration file.  How about yours?
Have a great weekend and see you on Monday!