A few weeks ago, as I walked through my living room, this is what I saw.  How sad are those pillows?  They came from Pier One and at one time I loved them, but now they just needed to go!  The pillows in the back came with the Crate and Barrel chair that is across the room.  Boooooring!!
So, I started my search.  I'm late to the Etsy game, but I am trying to look there first for many of my needs/wants nowadays.  I love the idea of supporting people who make things they love.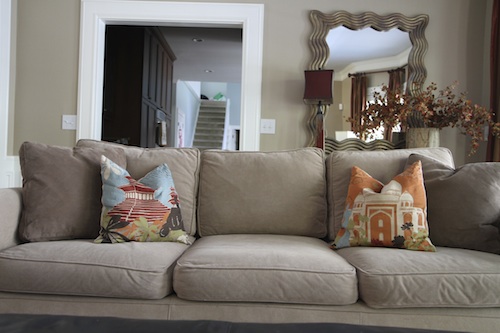 There are a crazy number of pillow vendors on Etsy, but after reading a post about Elegant Touch on Emily A. Clark's blog, I decided to check it out.  What a great surprise!

Olga has so many beautiful pillows on her site, it was really hard to choose!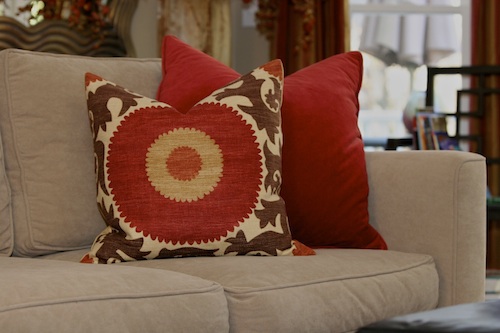 After a ton of "what do you think of this one?" back and forth with a very patient hubby, I settled on this one.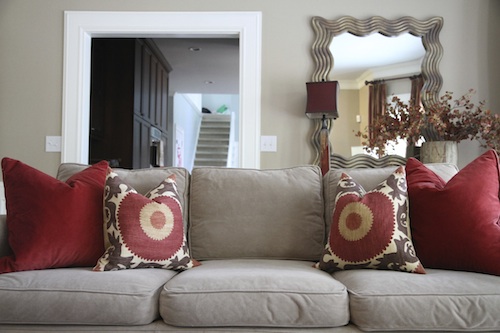 Wide shot!  I love my new pillows so much!  They have really changed the feeling of the room.  No more sad sack pillows and bland color for me!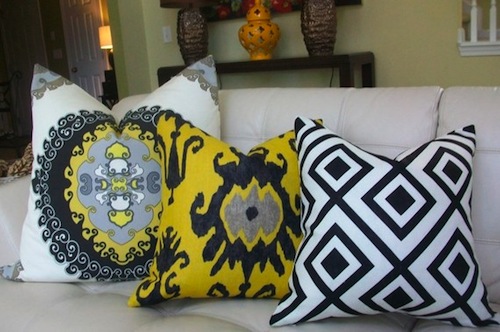 Here are a few other options that Olga currently has on her Etsy site… love the gray and yellow…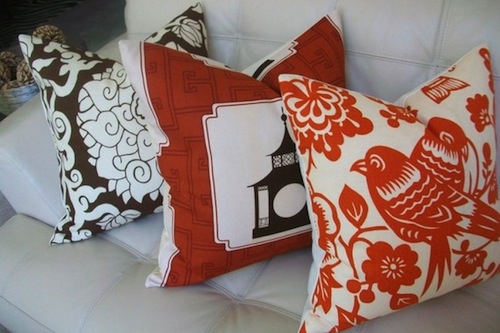 Dying over the Pagoda pillow in the middle!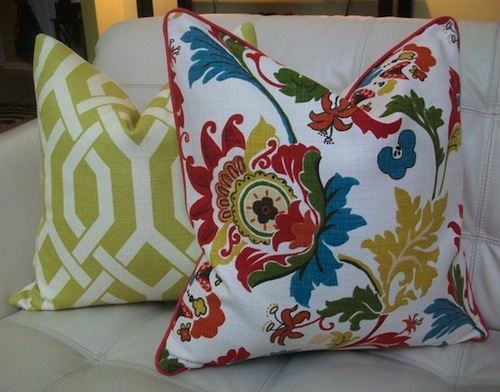 Aren't these perfect for a quick spring update?
If your in need a little sofa pick me up, head on over to Elegant Touch and take a look!