I was in Anthropologie the other day, when I saw these great burlap pot covers.  Both pots contain succulents (which I am loving right now) and I thought the burlap was such a great look vs. a plain pot.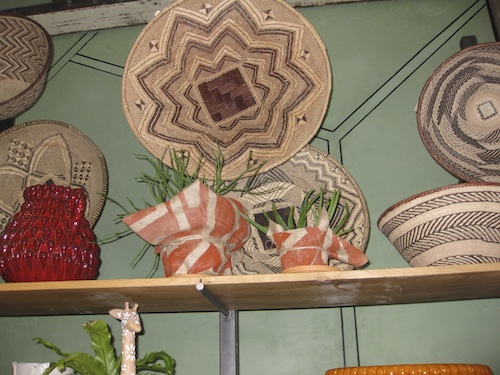 After admiring them for an unusually long time, I decided that I could make them myself.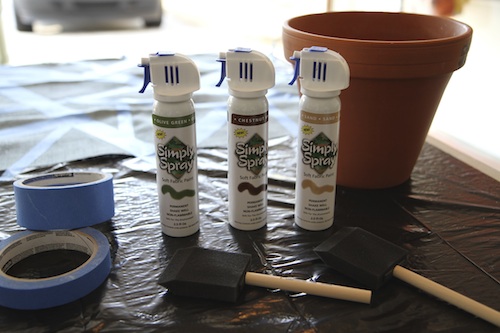 With the help of my dear friend and fabulous assistant, Heidi, we set to work.  We only needed a few supplies and the burlap, of course.  I bought spray on fabric paint, not such a good plan.  More on that in a minute…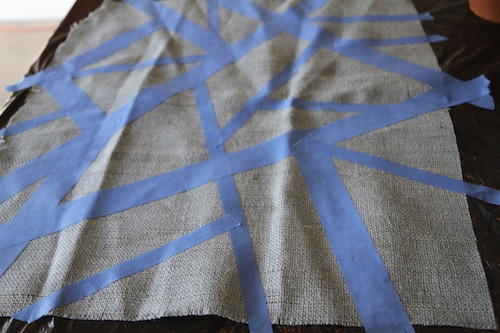 We taped our burlap using 2 widths of blue tape in a completely random pattern and started painting.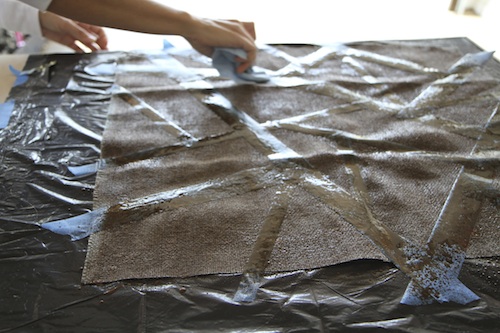 This is the result of the fabric spray paint.  Not good, extremely messy.  We had to blot the whole thing just to remove it from the table to dry.  We also ran out of spray paint after only one pot cover.  Lesson learned…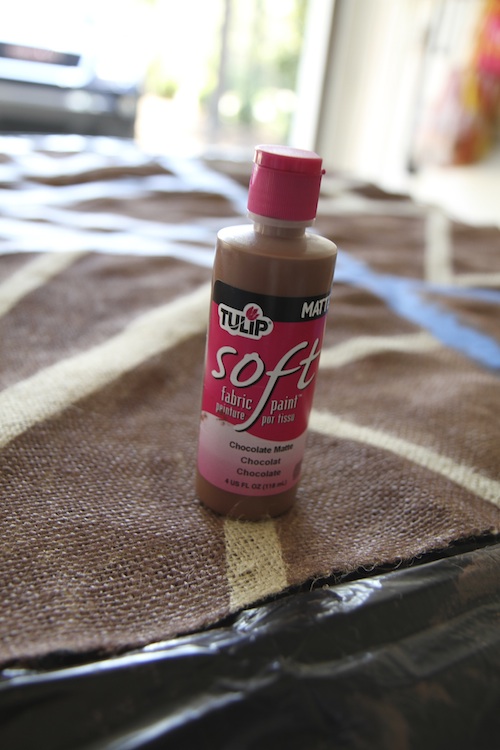 Thankfully, I had also purchased this paint and it worked like a charm.  We did add a small amount of water to thin it out a bit.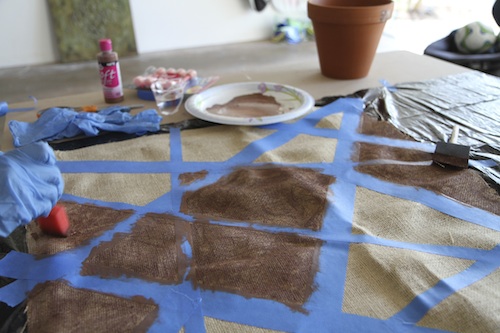 With a foam brush, we lightly dabbed on the paint.  We didn't try to be consistent with the color, we thought it would add to the overall feel if the it was more mottled looking.  After we finished painting, we simply removed the tape…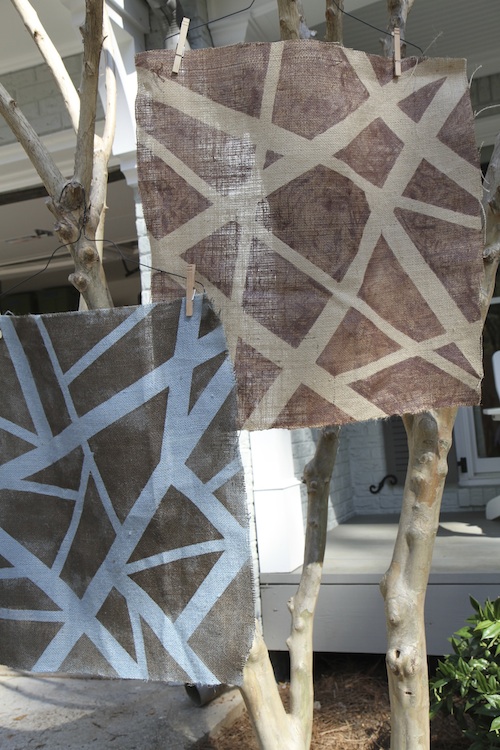 …and hung them out to dry for about an hour.  I'm sure the neighbors were wondering what was going on in my garage after I started hanging my "laundry" out everywhere!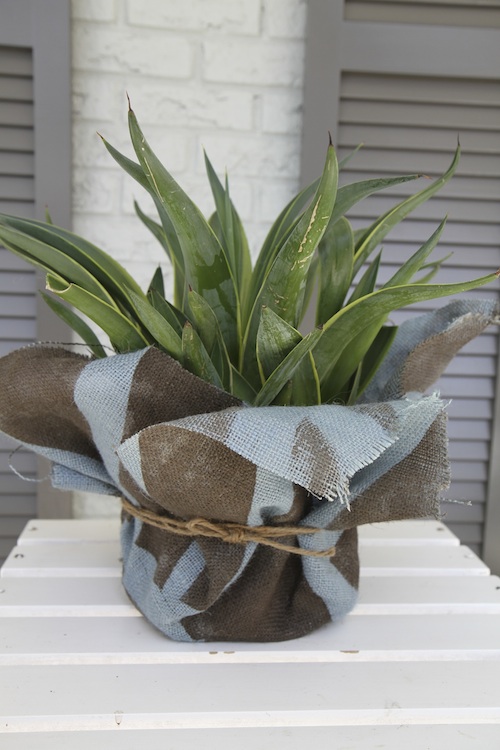 Here's the finished piece!  We worked with both natural and blue colored burlap.  You really can't go wrong here.  Choose whatever works for you!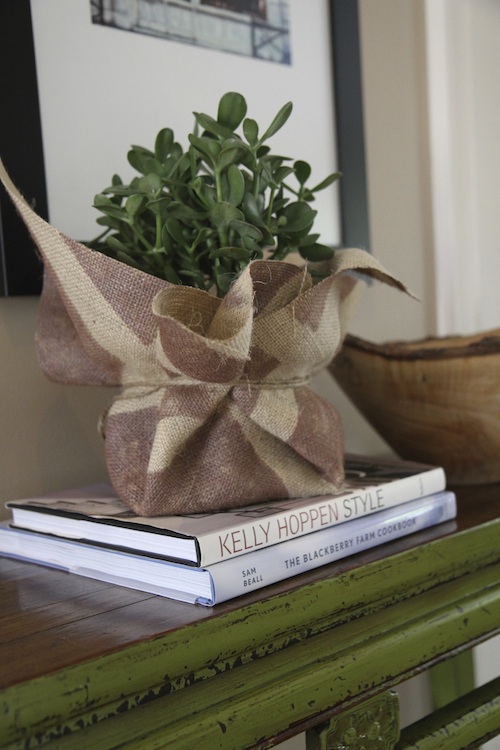 Here's the natural with chocolate paint…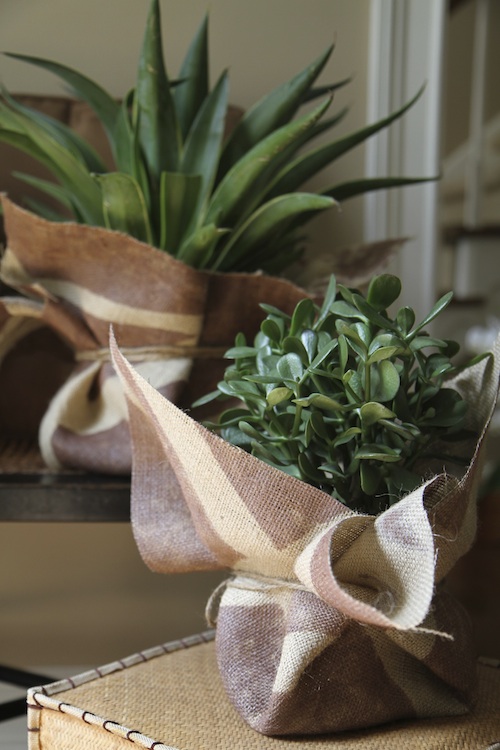 Another view…
We were really happy with how this project turned out.  It was easy and quick. And just think, there are many things you could use them for other than pot covers.  What about wine bottle holders, gift wrap, runners, or placemats?
What do you think?  Are you game for a quick DIY project?  What would you use it for?