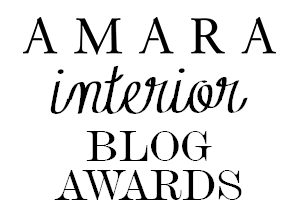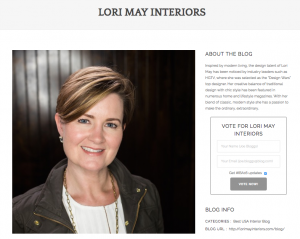 The #IBA16 AMARA Interior Blog Awards are here and it's our first time to be nominated! We are thrilled and honored to have been selected for such an incredible award. It is pure joy to do what I love and to share projects and design tips with you through our blog.
Voting just opened and I would be so thankful if you would take the time to visit their site and give a vote to our design firm, as voting ends soon.
The five blogs with the most votes will make it onto the shortlist for their category for the panel of judges to then review. We're excited and honored to be nominated for this award and we look forward to blogging more and more!