We're so excited to be moving into our new Historic Marietta Square studio. It's a work in progress, but we thought it would be fun to document the journey. Just as we ask our clients to keep a file of design styles they love, we started a file of our studio inspirations on Pinterest. It's an exciting time!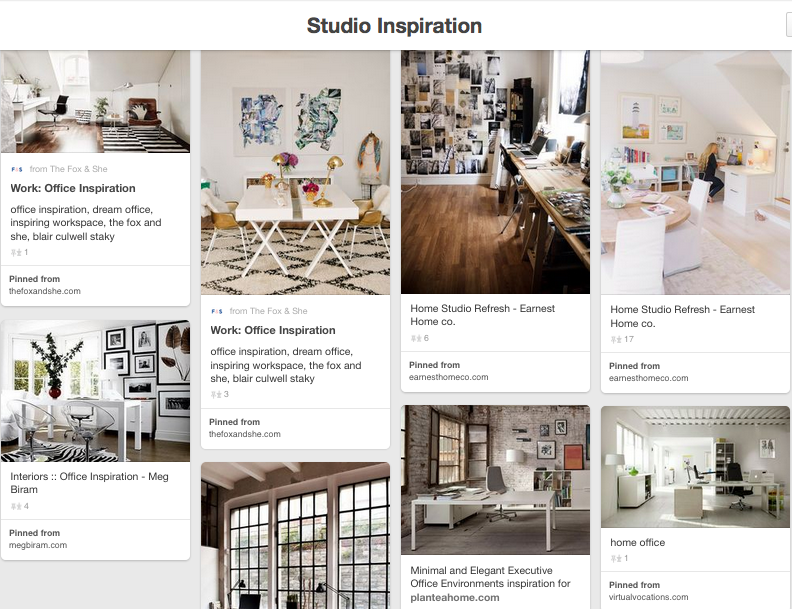 Our #1 need is storage space for fabrics and client files. We liked the bookcases and clean lines of this office space from Abduzeedo Design Inspiration. So off we went to source tall storage solutions that would be deep enough to hold our fabric books yet shallow enough to be a space saver.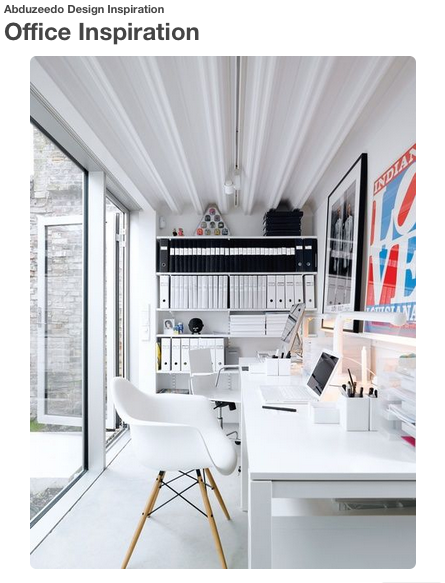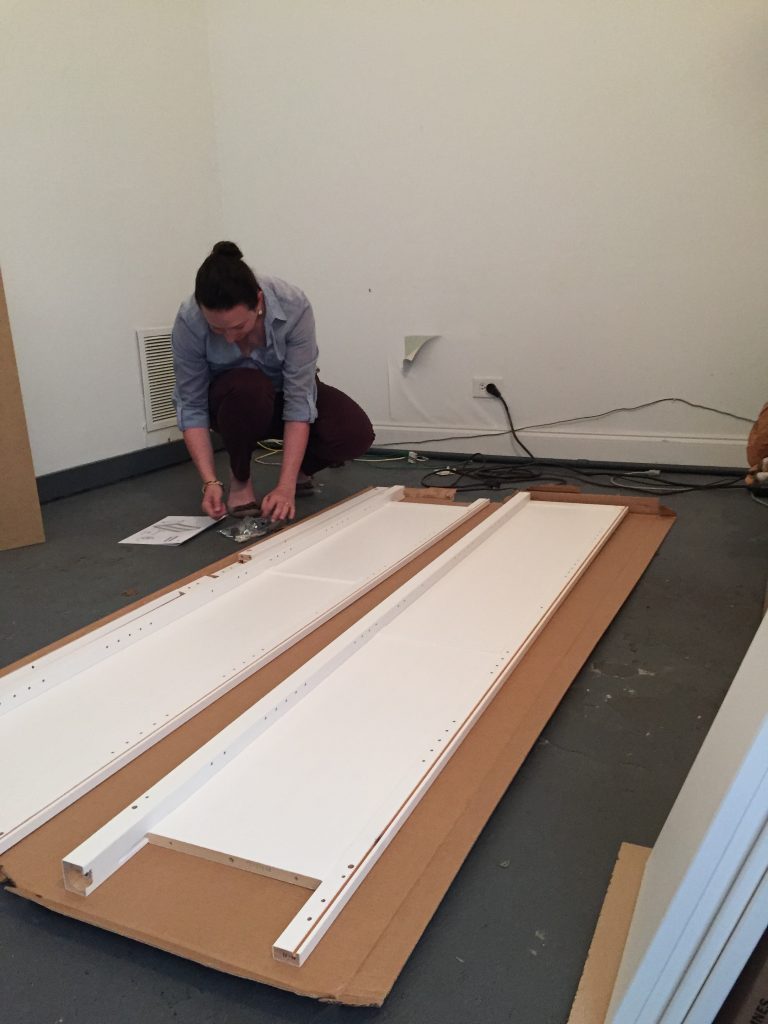 The goal for our studio is to be neutral, graphic, and organic… a space that reflects our classic, modern-chic style. When we found these photos of inspiration, complete with graphic black and white stripped rugs, we were sold! It's the prefect balance of "bold meets classic" design.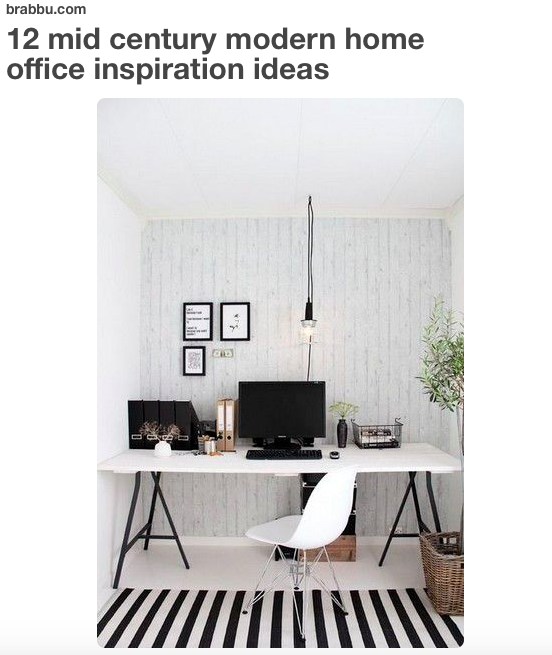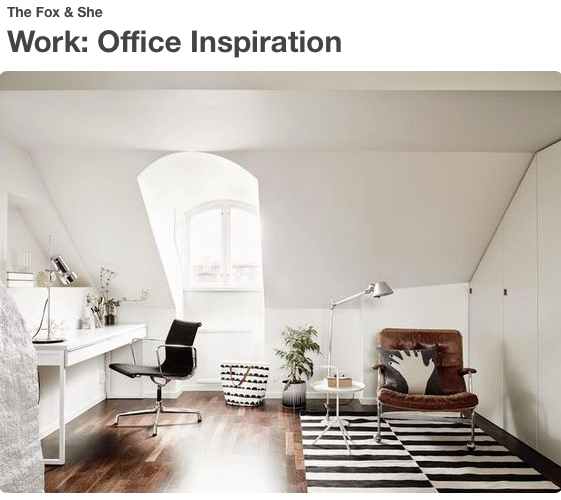 Here's the rug we sourced for our studio space. We just love it! This is a work in progress and isn't quite ready for the "big reveal" just yet, but it's coming along. We can't wait to show you the finished studio space, which will be completed soon! New lighting has been installed, desks have been delivered, and we have even more design plans up our sleeves.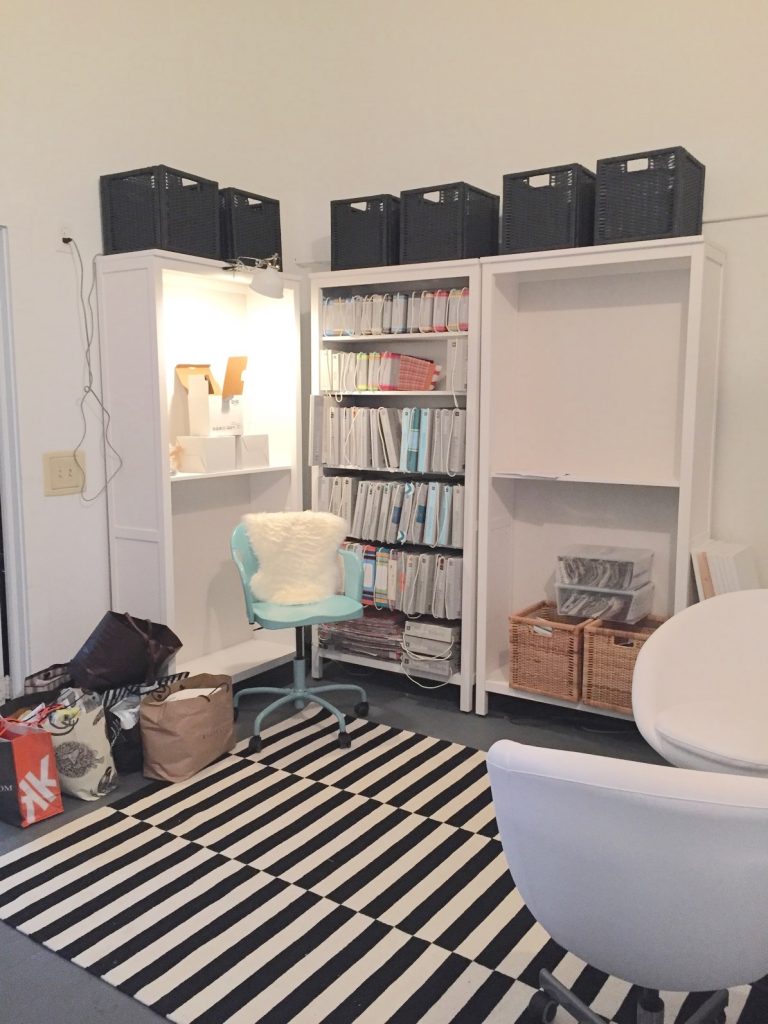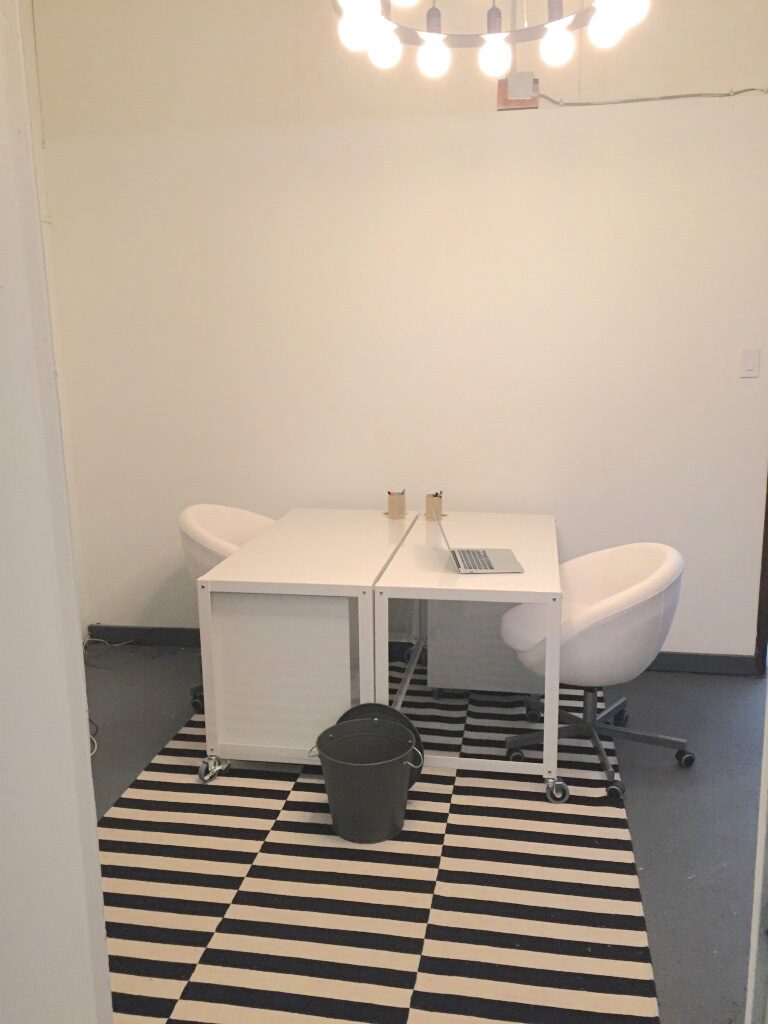 We're really excited about our plans in the back room of the studio. The current window backs up to a courtyard with beautiful brick walls, original to this Historic Marietta building. Below is our inspiration image, but we'd like to tweak the design a bit to incorporate a door, so we can enjoy private courtyard meetings with our clients. Won't that be fun! More design plans and photos to come. Stay tuned!