The beginning stages of the design process can be a lot to wrap your head around. There are fabric swatches, paint chips, furniture placement – all of the things that you really need to be able to visualize before anything else. That's why we use renderings to share with our clients to show exactly how their design plan will come together.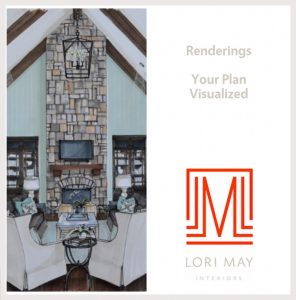 To really get a feel for the finished design plan we meet with you and bring you not only the fabric swatches, paint chips, and pictures of the furniture selections, but we also help you visualize your finished space with renderings. We can all see what your home will look like, simply and beautifully.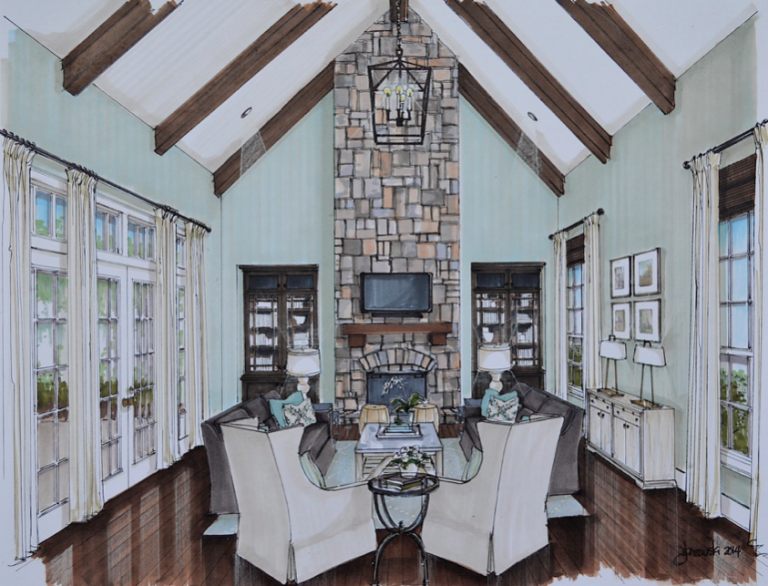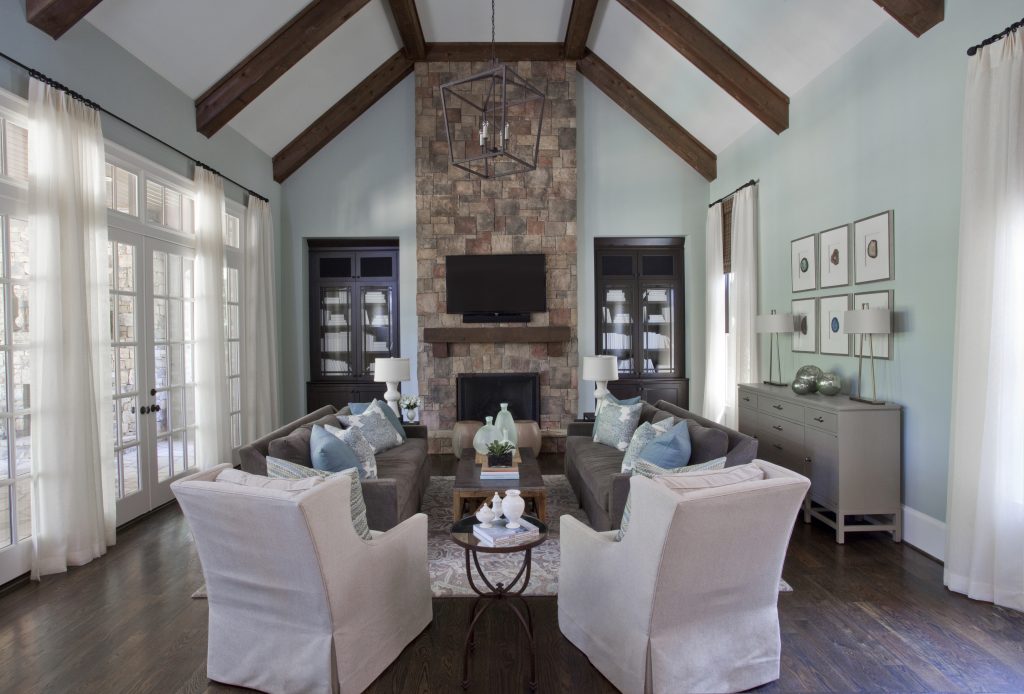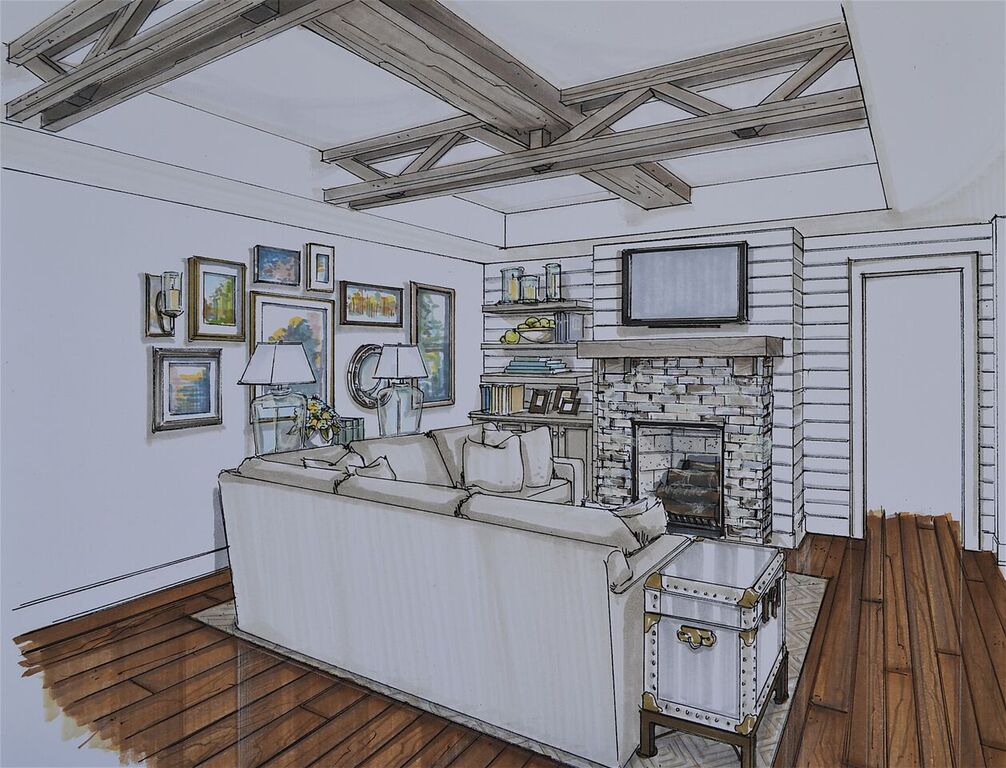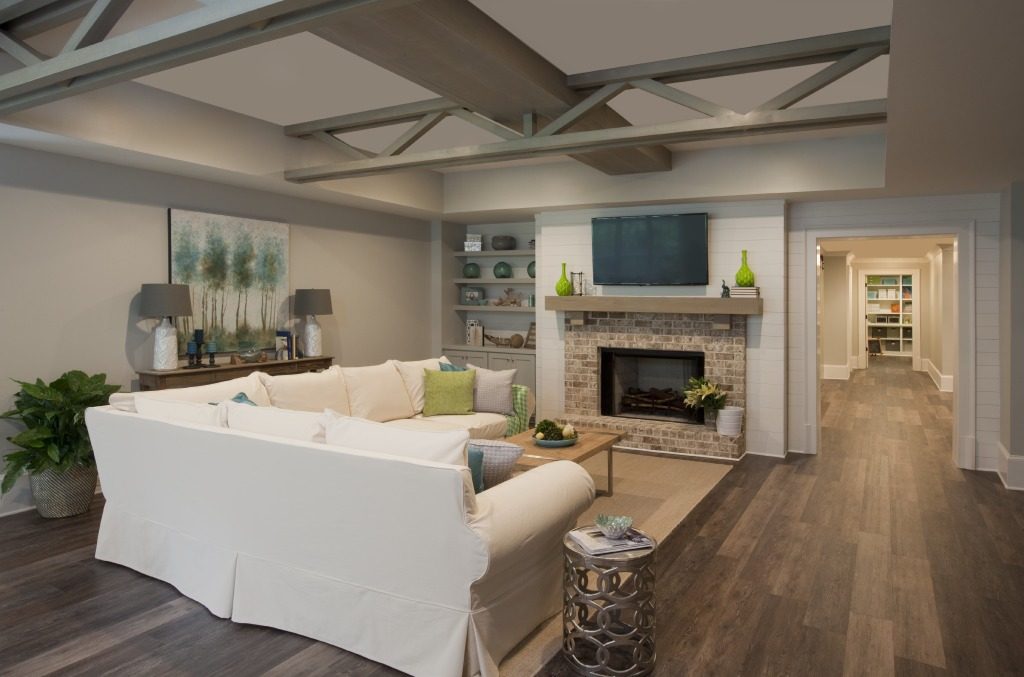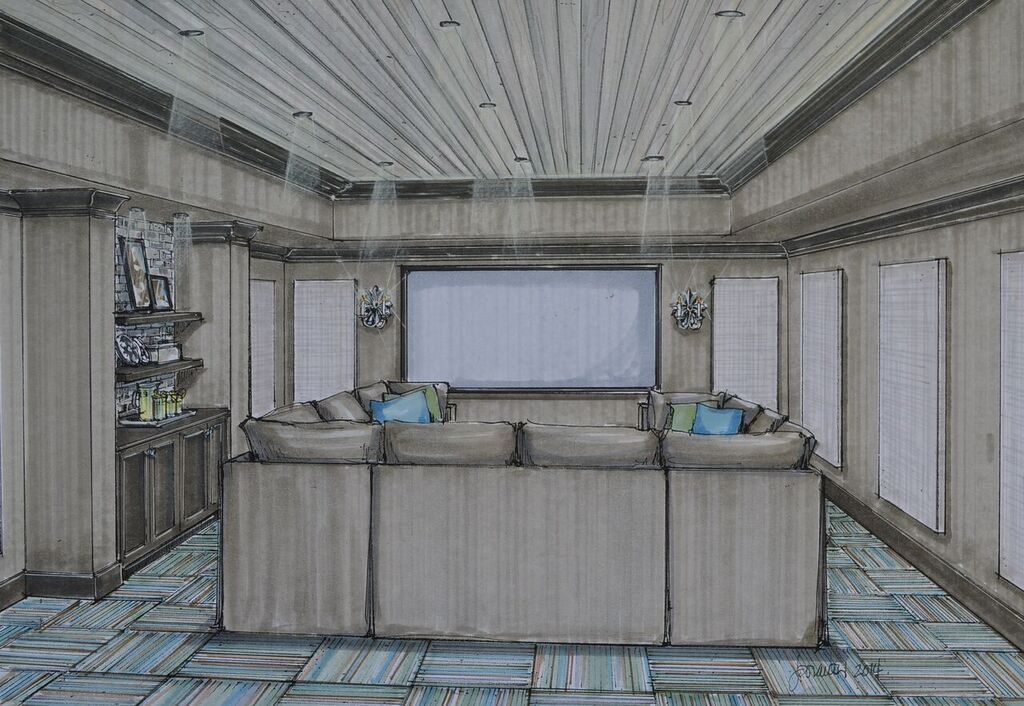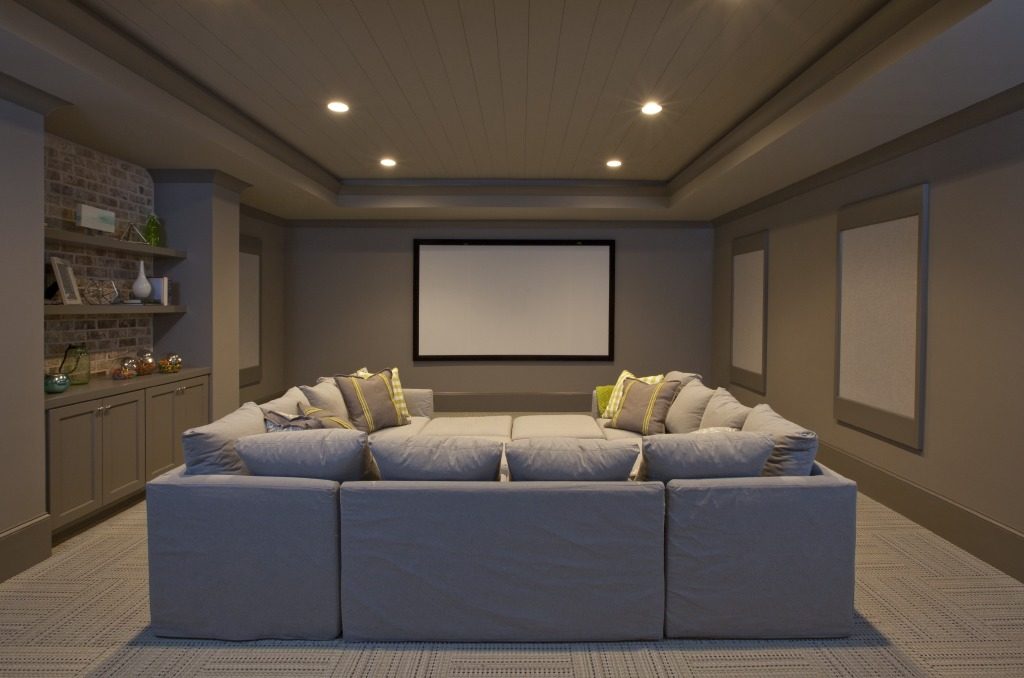 As we share the design plan and renderings with you to help you visualize the finished space, we want you to look closely at every detail. You can tweak the design to meet your needs and lifestyle. Take a look at the rendering of this basement kitchen showing bar stools with seat backs. In the finished photo you'll see barstools without seat backs. We want you to tell us what works best for you. We can always adjust the design plan with beautiful selections to meet your needs.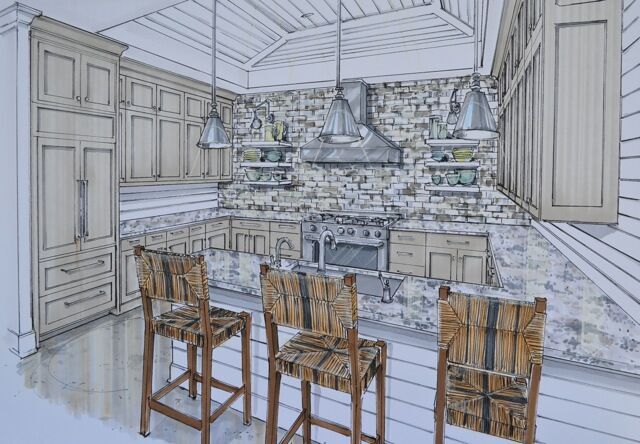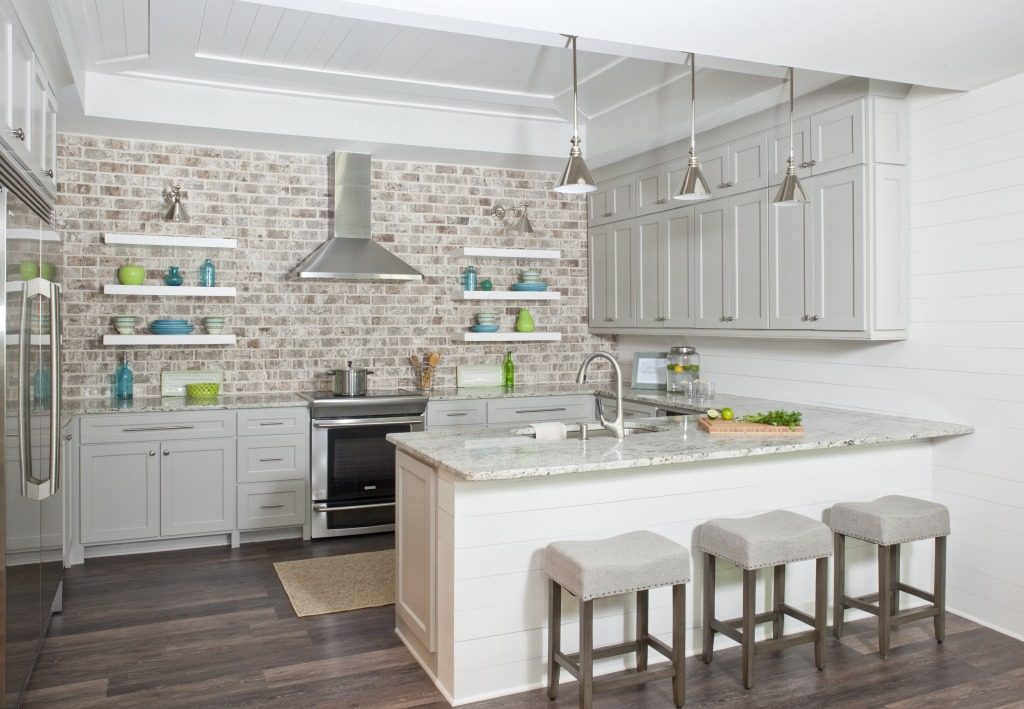 We have featured this Family Room before, noting how much we love the gallery wall our client arranged. We wanted to keep this as a part of the new design plan and we just love how it turned out! Our clients are able to really see how their finished space will look like, how it will feel, and how it will be arranged. Renderings are integral part of the design process. It's a beautiful way to truly visualize how your space will be transformed.