Having something to pull inspiration from is important when you're planning an interior design, new construction, or remodeling project. Whether it's a picture of a room that you love, a piece of furniture that you're drawn to, or a painting that you are totally in love with, these pieces of inspiration will help us craft the design plan that complements your style. When my husband and I decided it was time to redesign and remodel our master bath we went to what inspires us first.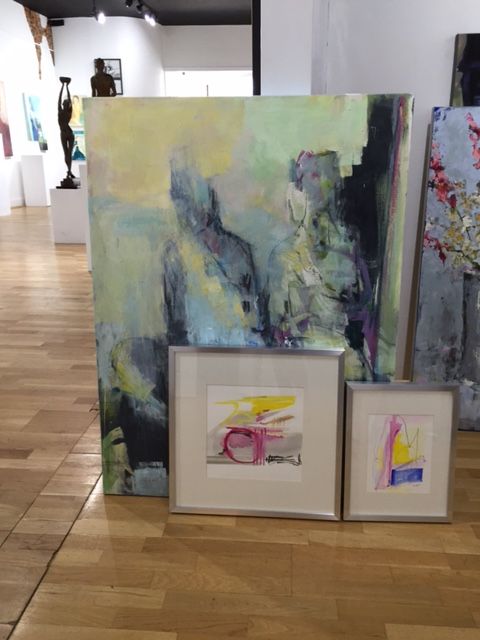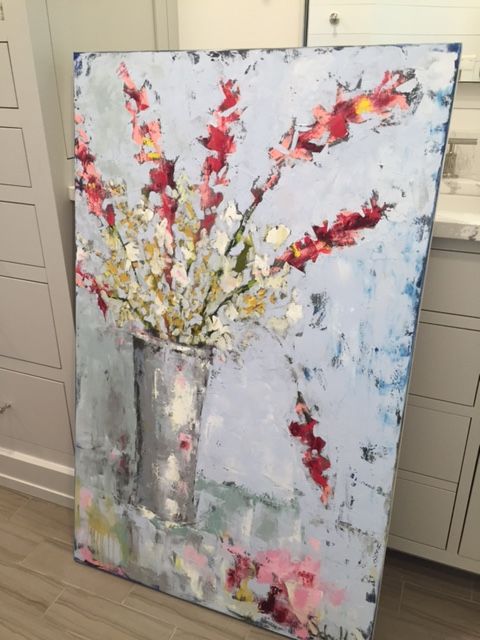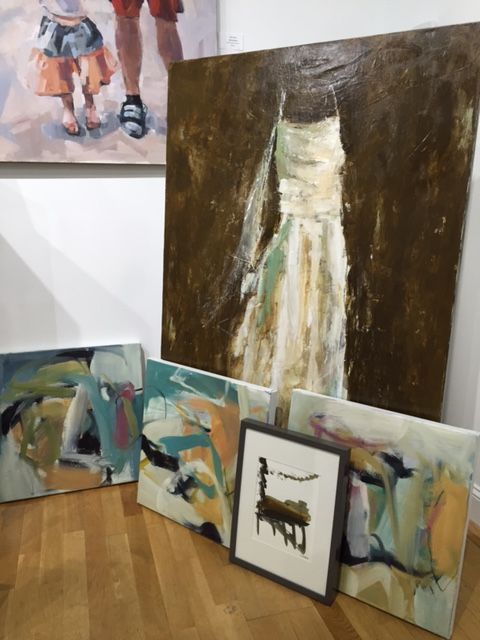 Original art, sophisticated finishes, and a classic yet modern look is where we began with our inspiration. My husband really loved the grey marble tiles we found, so that's where we started for our color palette and we built on that to create the master bath we've always dreamed of.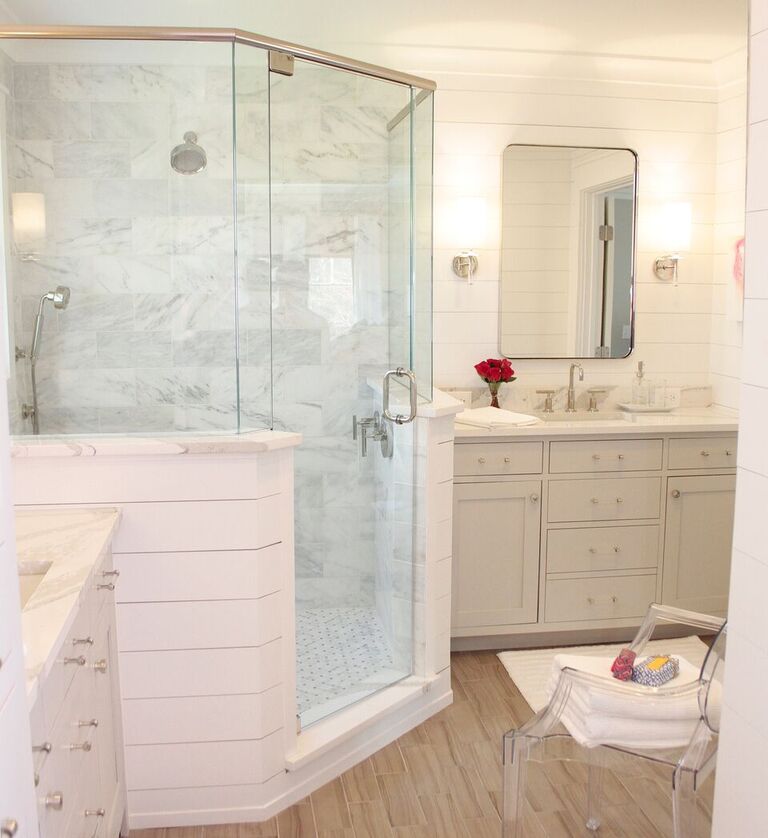 We talked about all of the things we would want in our dream bathroom. This was fun! Marble floors, beautiful fixtures, ample storage, velvet lined jewelry drawers, and even space for a tucked away ironing board. We kept the list going until we were ready to start talking about the design. That's when we had the exciting time of seeing our vision come to life with these beautiful renderings of what our bathroom was soon to be!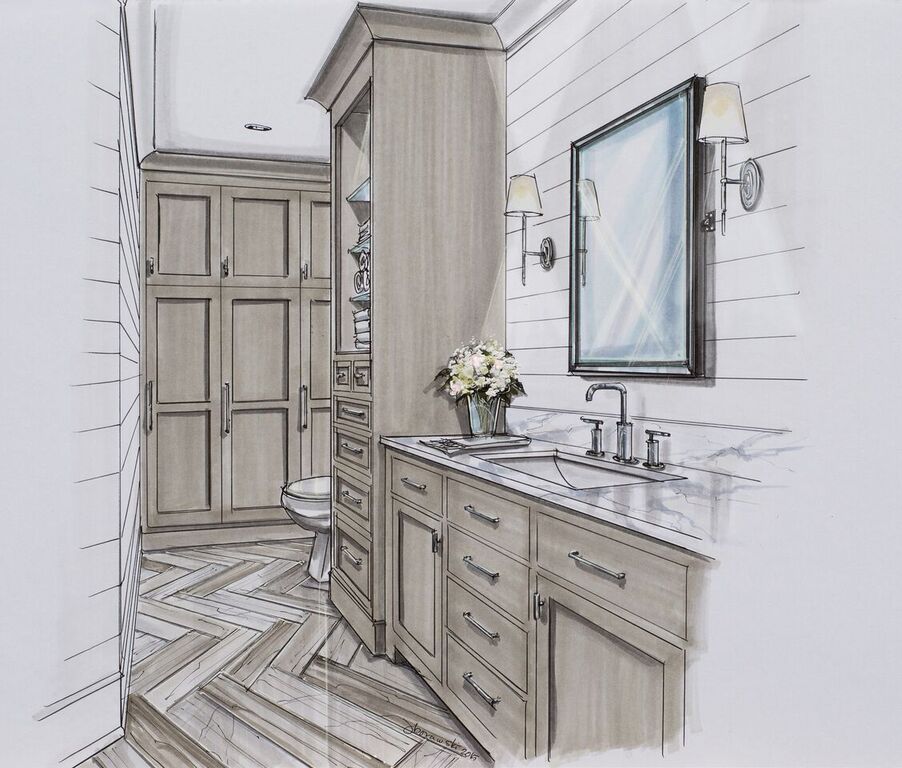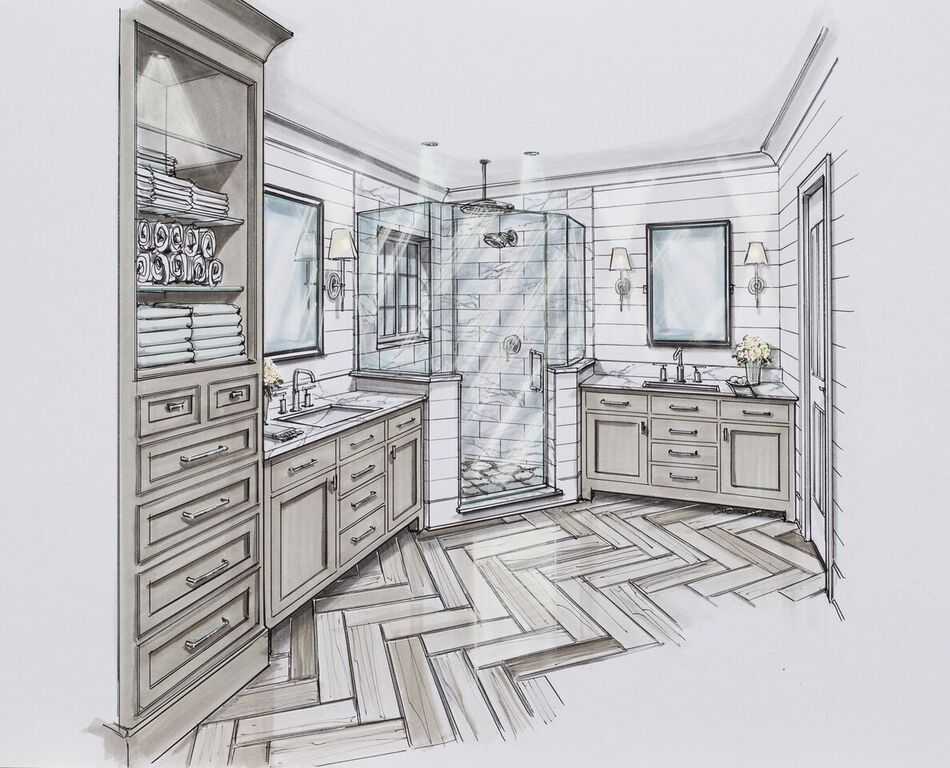 Cobb Life Magazine featured our bathroom project and took these gorgeous photographs. I especially love seeing the before and after shots. The difference is amazing!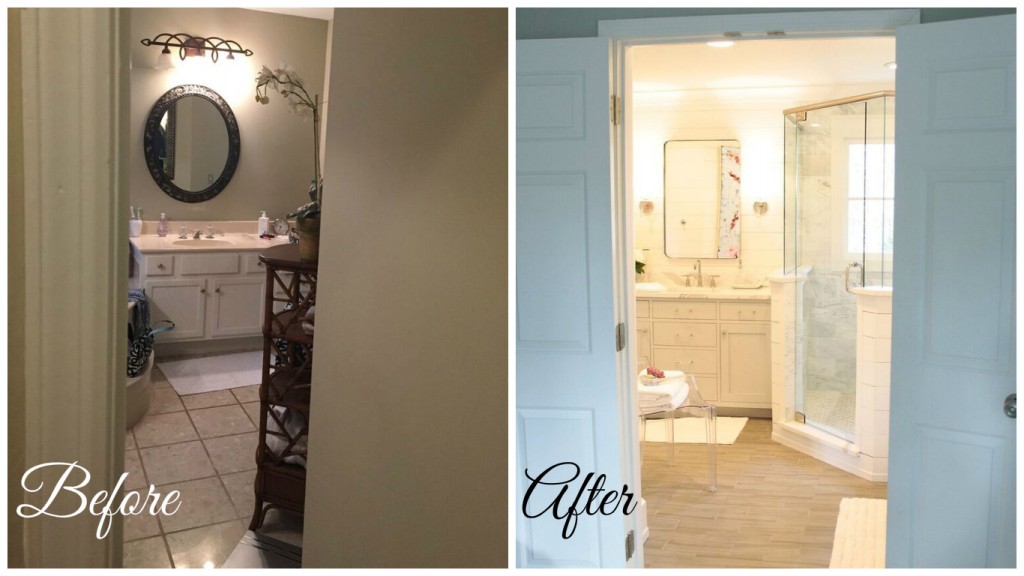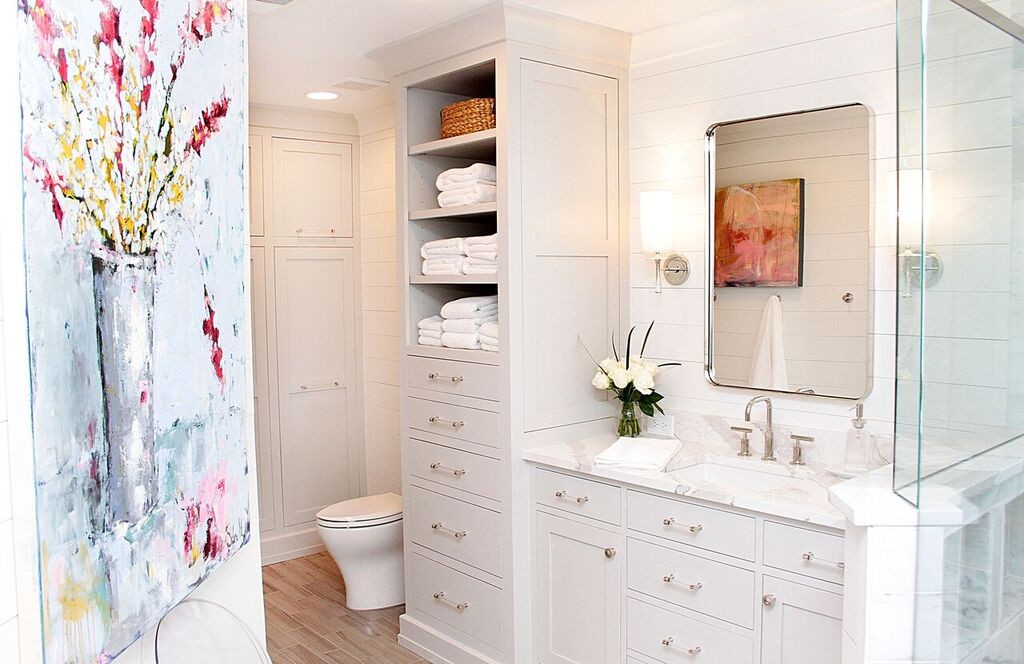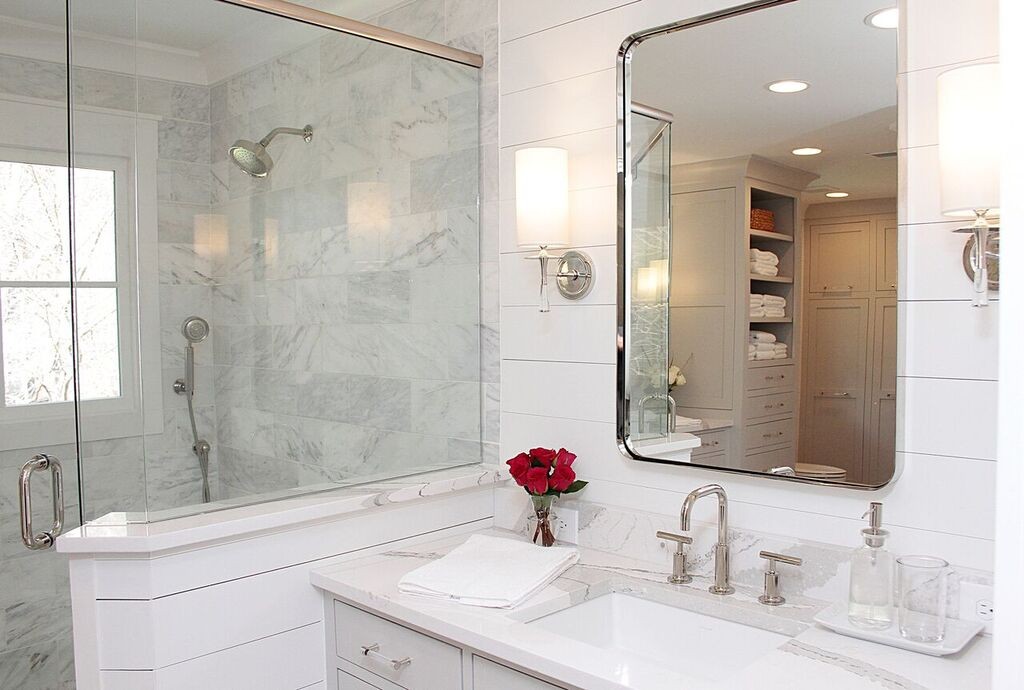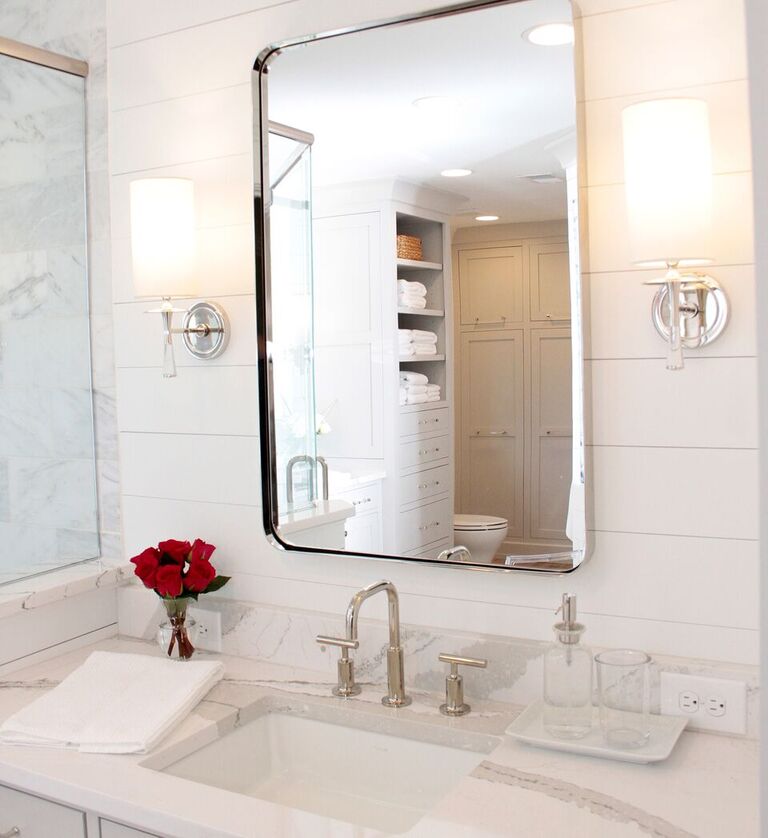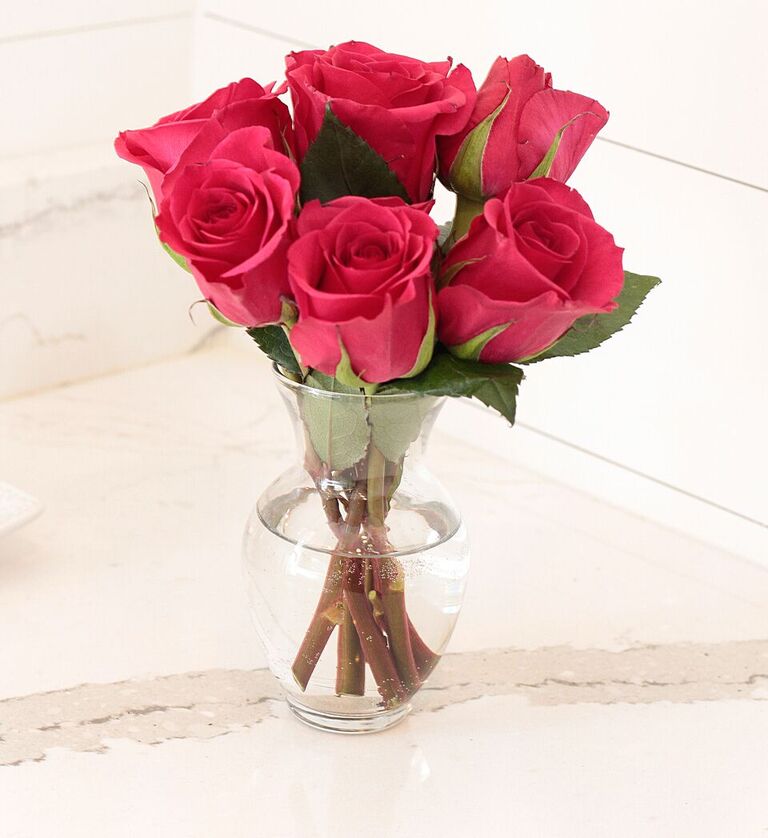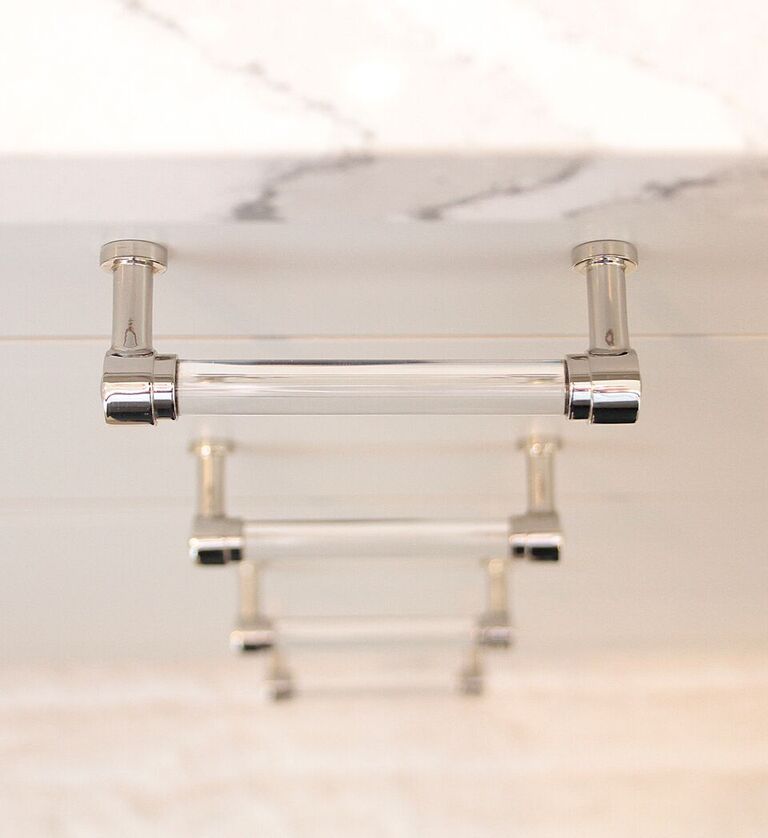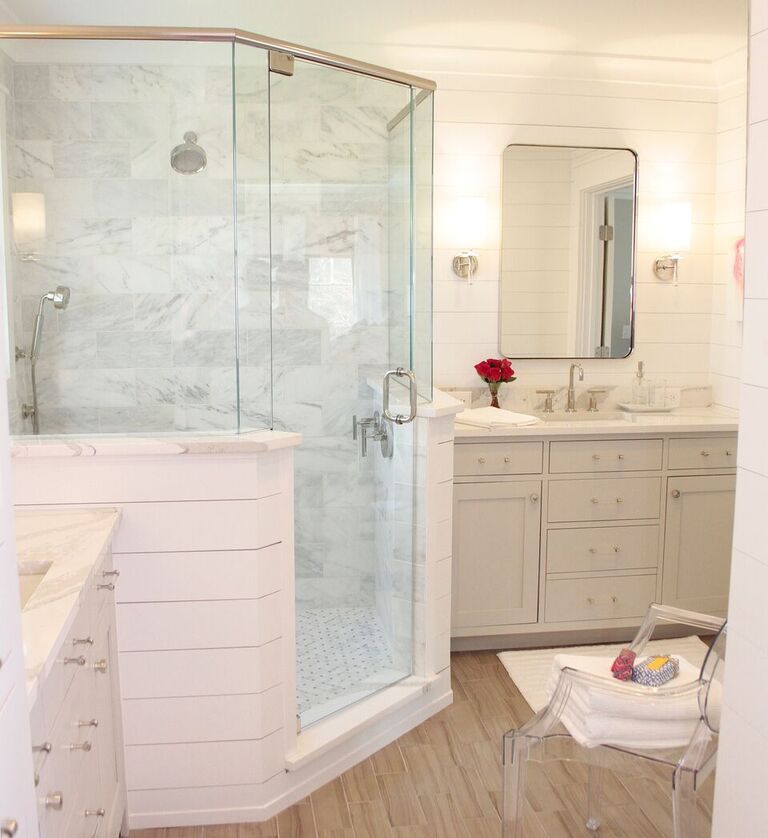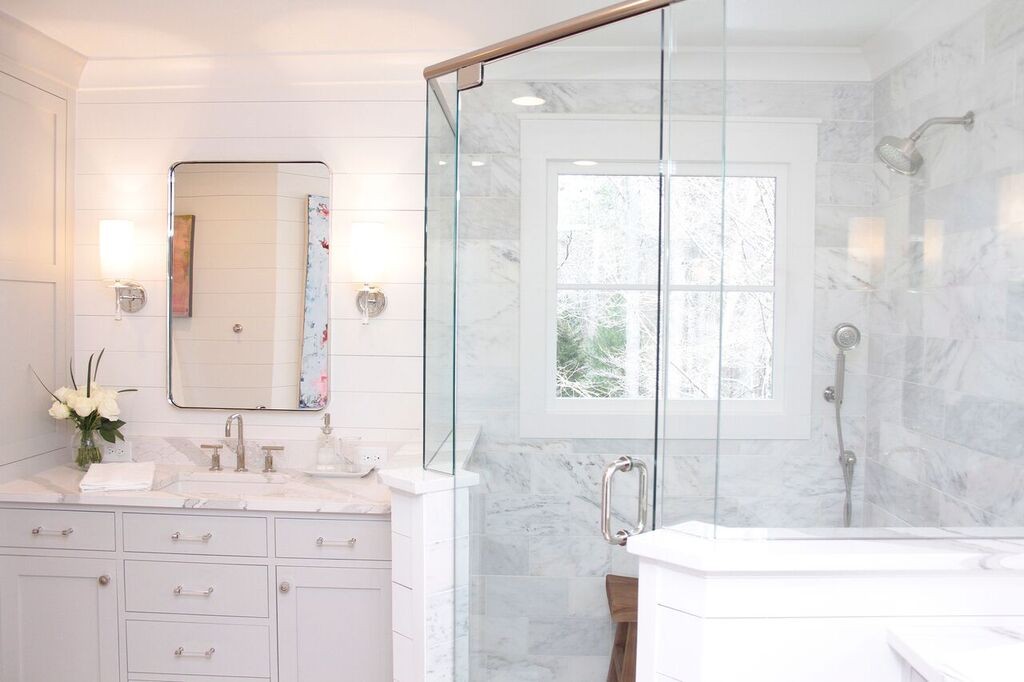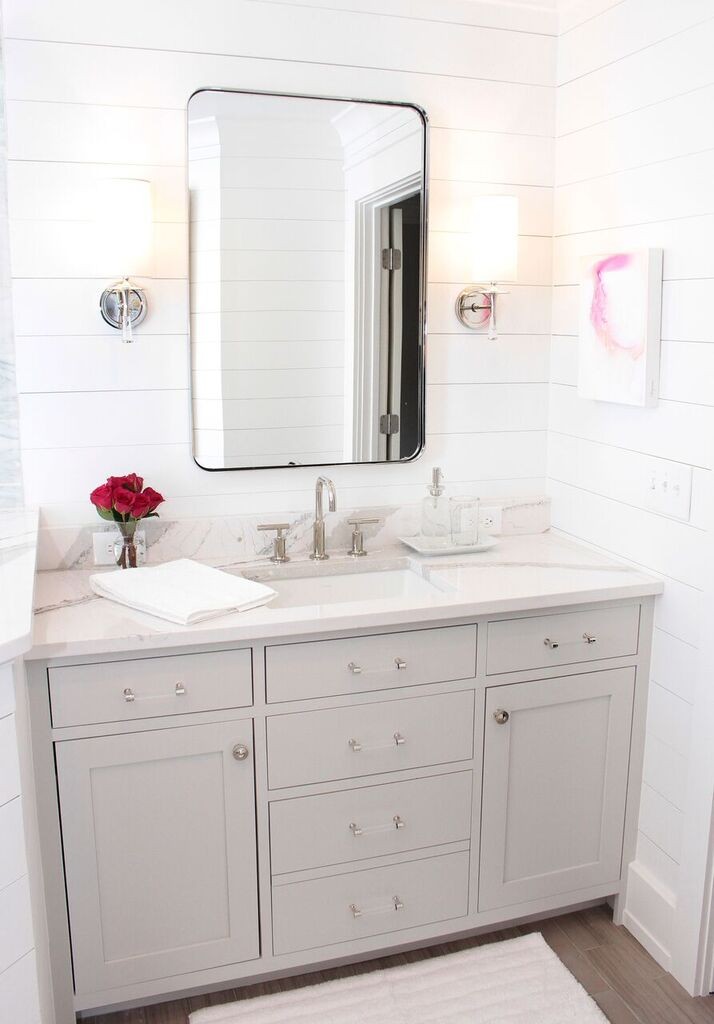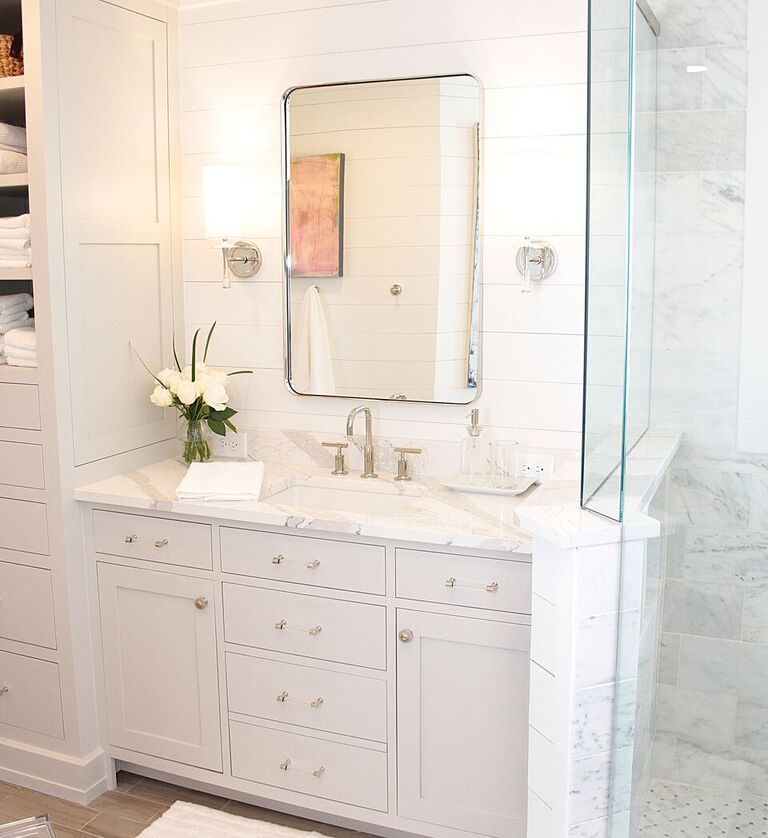 It has been funny and somewhat challenging to live in our home while the remodeling project was underway. But the dust has settled and we are so happy with the finished results!