It seems like just yesterday I was writing about our last Room Service Atlanta project at the United Methodist Children's Home.  Angela, Rhoda and I collaborated on three spaces in the Sam Bell cottage for young men.  You can read about it here and here.  It was such a fun project that we decided to team up again and take on the girls' cottages this time!  Let's take a tour.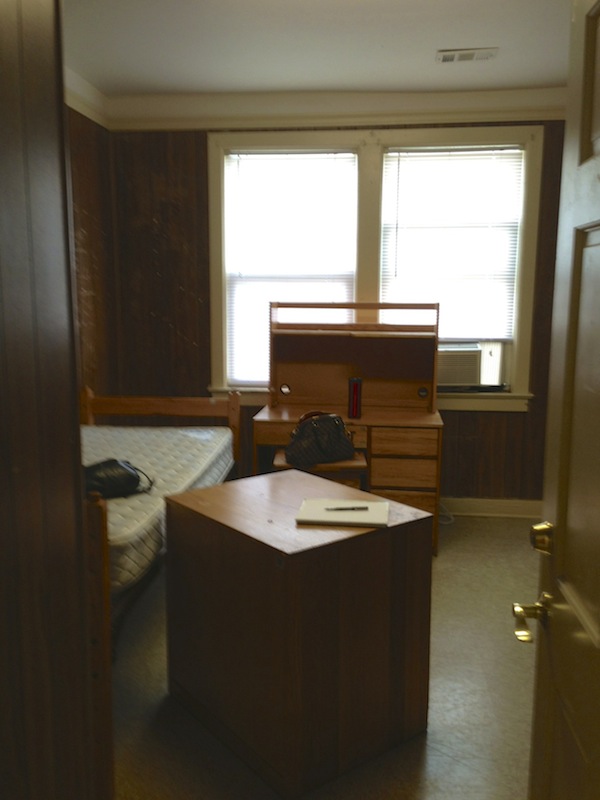 This is the view as you open the door.  Very similar to the boys' spaces at first glance.  Remember all that paneling?  Yes, we will be painting all of that again!  The room has great light just like our last space and good light truly adds life to any home.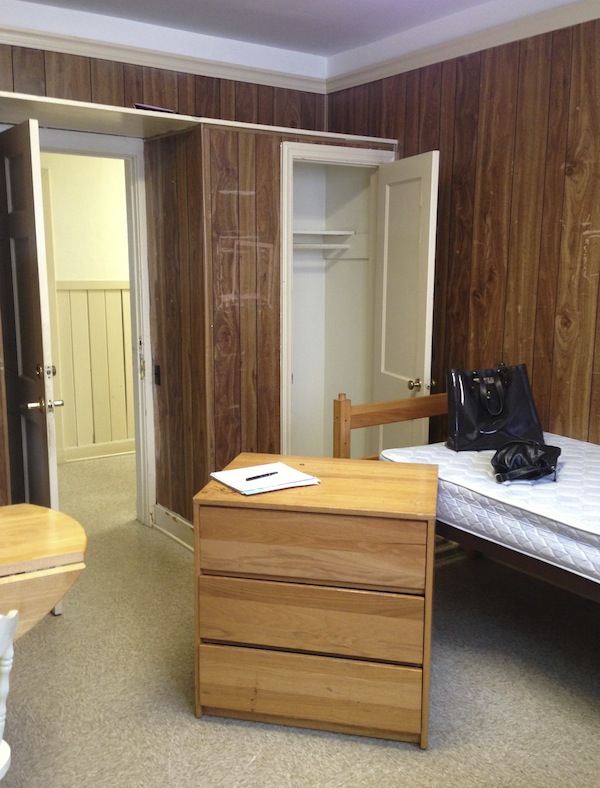 Here is the view back toward the door.  You can really see the light pouring in from this view.  The floors are in good shape, so that is not a worry this time.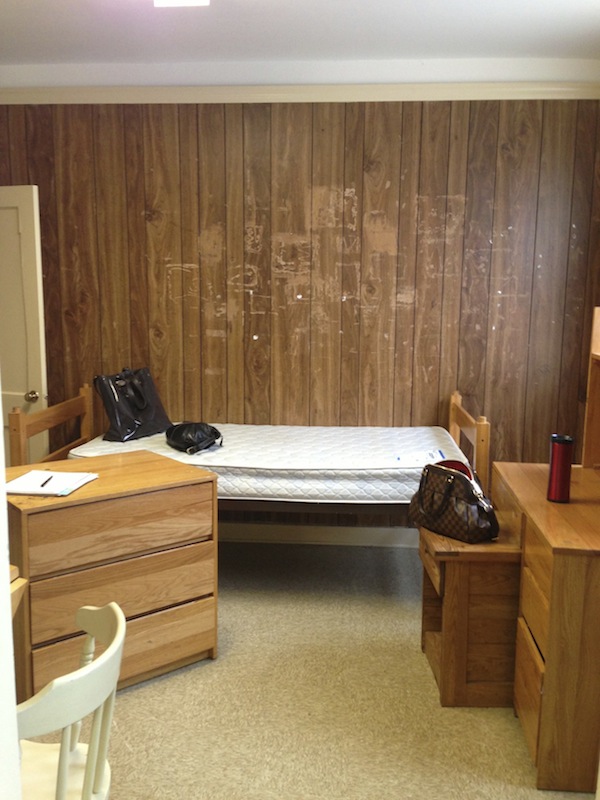 The bed will be placed on this wall.  Almost all of the furniture that you see here will go.  It's not bad, but very oversized for the space.  Think that wall will need a bit of primer??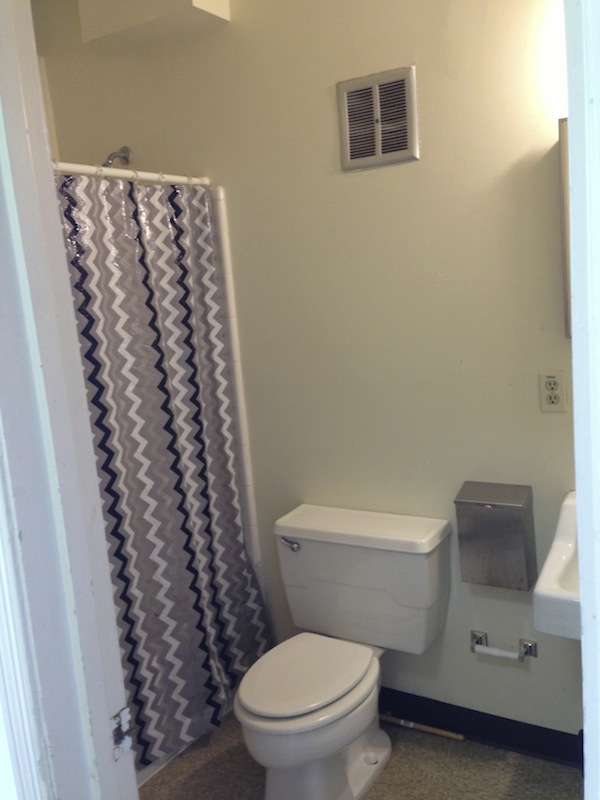 Here is one of the major differences between the girls cottage and the boys.  A bathroom.  Not so pretty at this point, but just wait.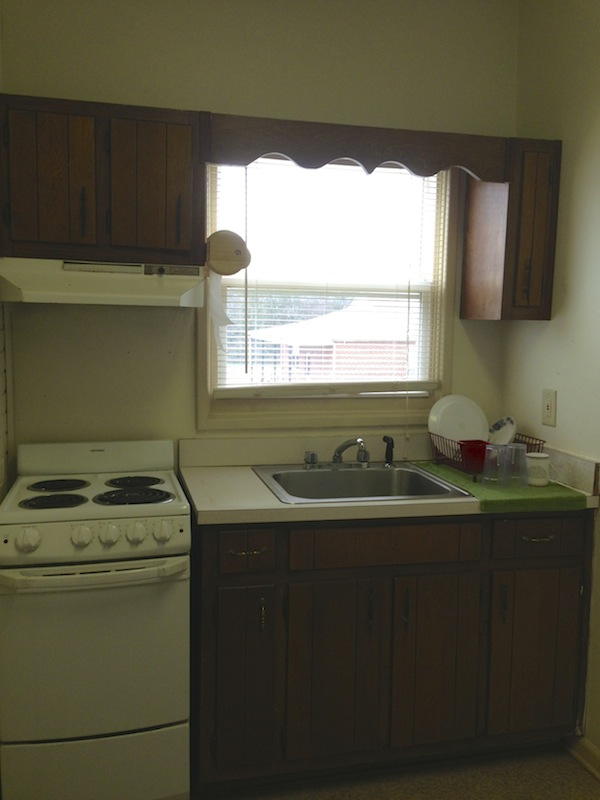 Here's the other major difference.  A tiny kitchen!  Rhoda has already secured one of her wonderful sponsors to replace that very uneven countertop for us.  Yay!  We have big plans for this space.  Remember this before shot, because you won't recognize it when we're through.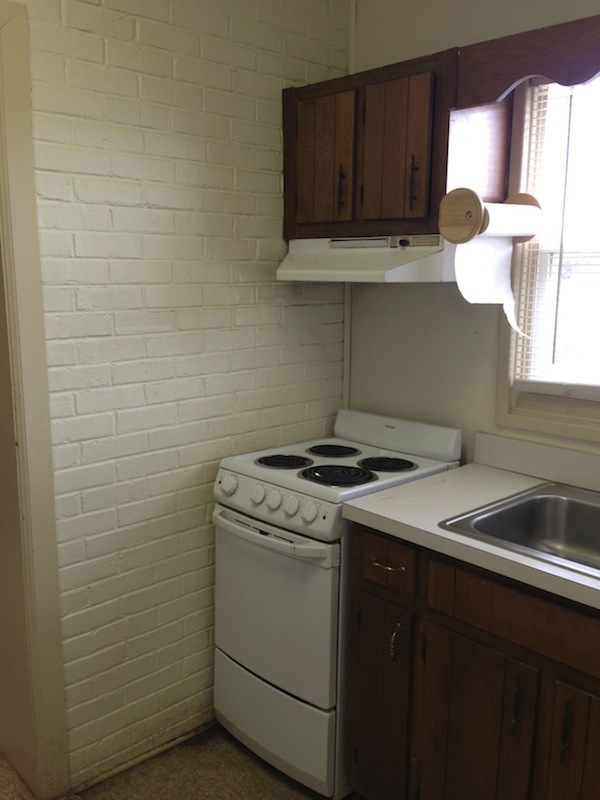 And here is the final before shot.  This brick wall is one of the main reasons we chose this space.  So. Much. Potential!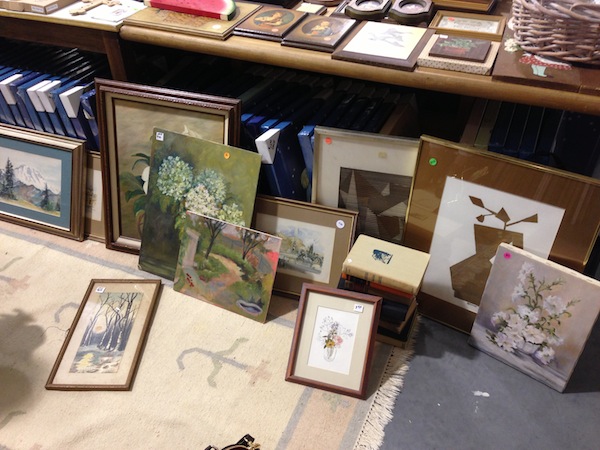 After we chose our space, we headed over to UMCH's "store".  Our vision for the space will come from several of these amazing pieces of original artwork that we found.  We'll share the color palette soon, but these pieces along with a few of Angela's beauties will create a gorgeous gallery wall.  We will thrilled with this find and several others.  Speaking of the store, if you live in the Atlanta area, UMCH will be holding their annual flea market and bake sale this weekend and there are some major finds to be had.  Head over to Decatur and check it out if you're in town.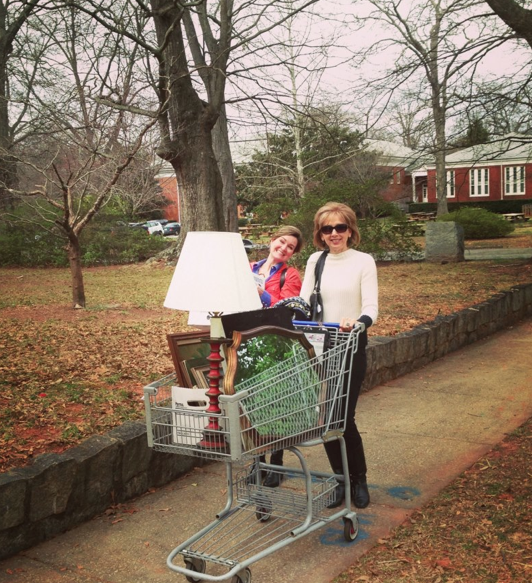 This is Rhoda and I and our loot headed back to the cottage!  This is going to be a great project and as always we would love your help.  Help can be given as donations, your time or both.  We will be painting soon, so if you'd like to help out, please feel free to email me at lori@lorimayinteriors.com.
Stay tuned for more updates!