If you've read my blog for any length of time, you know how much I love dk Gallery.  Each month, they have a wonderful first Friday event.  This month's event is no exception.
Jennifer Rivera and The Atlanta Poetry Community have joined forces to create a beautiful event.  Jennifer used poems such as Dr. Bruce Gillet's moving piece about his late wife, as inspiration for her paintings.  The painting and a portion of the poem is shown below.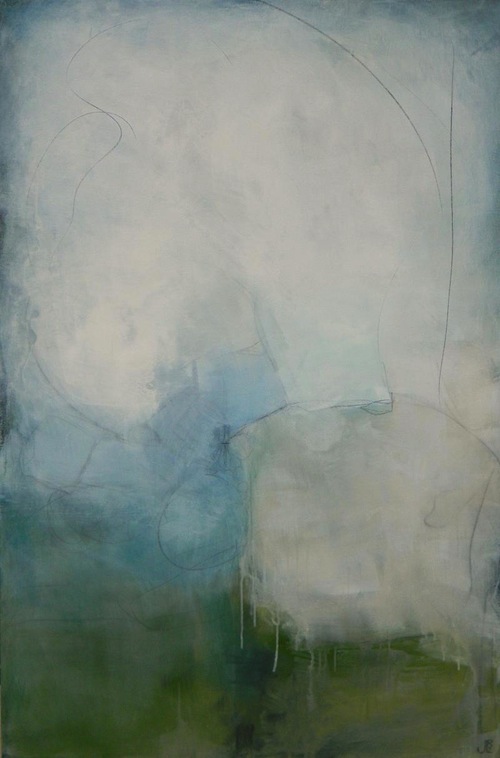 "My Eternal Spring"
Inspired by Dr. Bruce Gillet's poem "Sans Souci Lounge (Romance)"
"…Deepest love grows, a journey
of twisting rapid rivulets
that slows with time and trust.
waters merge, flows as
one water, deep dark-blue; blessed – never enough.
Now my tears of remembrance are the only waters.
I long to care for you, to see you smile.
The promise of walking mountains in our eighties –  a dream.
The joy of holding hands, anywhere, everywhere always attached – a memory.
Inscribed in your wedding band and forever etched in my mind
Ma Vie Mon Amour My Eternal Spring 3-20-1996″
If you're in the area, please don't miss this event.  It will be moving and inspiring.  In these days of constant motion, a beautiful show like this is a welcomed respite.
Expressions of Love/February 1  6-9pm