What Happens When is a truly imaginative restaurant creation by chef John Fraser.  Here's the idea, Fraser rented a space in NYC for 9 months to create a temporary restaurant installation.  Each month the design, food and music change.  Each change is called a movement.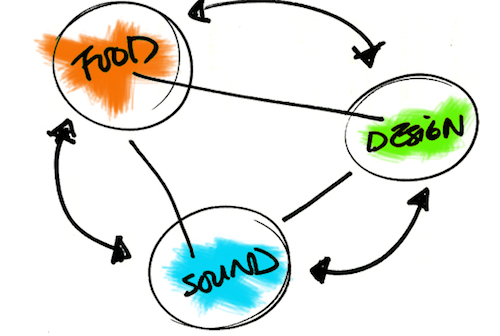 This project started as a collaboration between Fraser, the designers, a photographer and a composer.  They sat down, hashed out ideas and came up with the first movement of the project.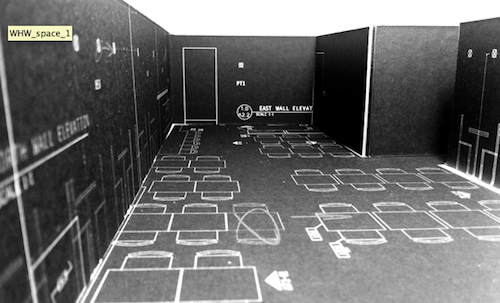 This is the layout for movement #1.  Fraser and company took the layout they developed and had it applied to the actual walls, floors and ceilings of the restaurant.  Once this was done the layered in white chairs, tables and light fixtures.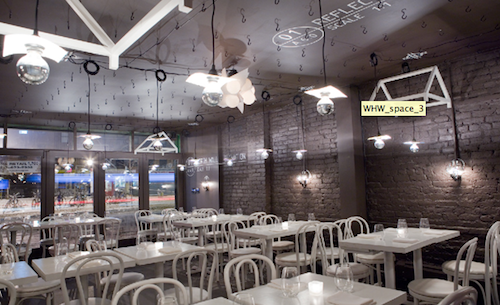 Love the light fixtures in the finished space!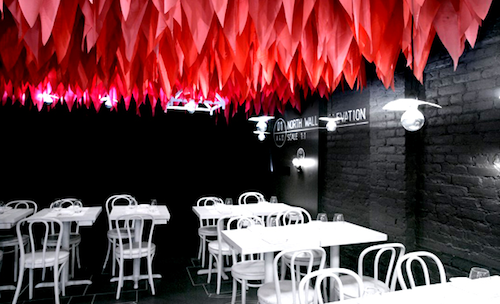 This is the photo that completely captured my attention.  I will use this idea at some point.  I totally love it!  They spent less than $200 on the fabric that they place on hooks for movement #2 over Valentine's Day!  What an amazing place to celebrate Valentine's Day with my sweet husband!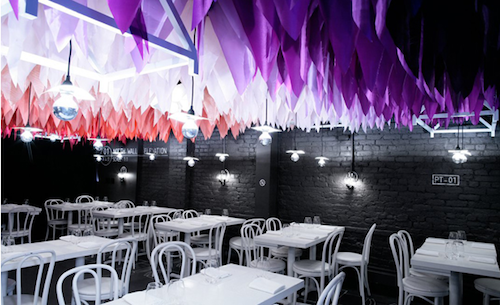 Another shot of movement #2….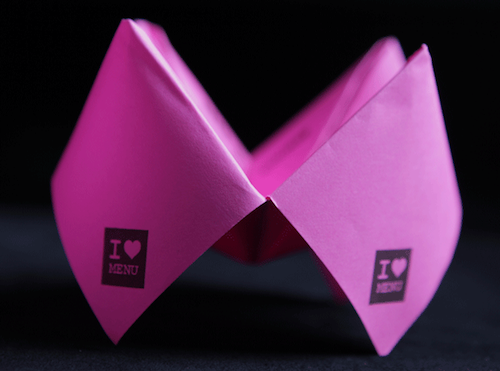 Can you guess what this is?  It's the menu!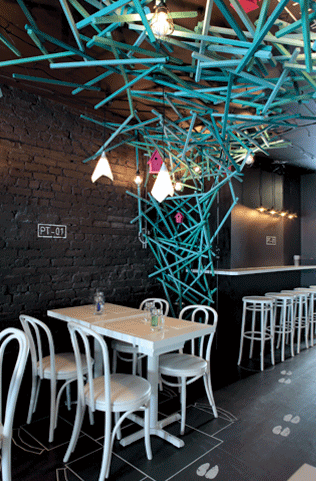 This is movement #3.  Absolutely love the teal and pink color palette.  The inspiration is pine needles and wildlife (see the hoof prints?).  Can you see the original layout for the chairs and tables on the floor?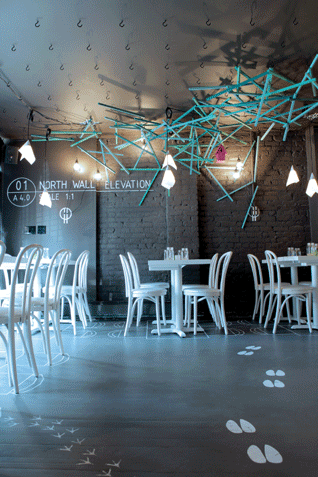 Another view…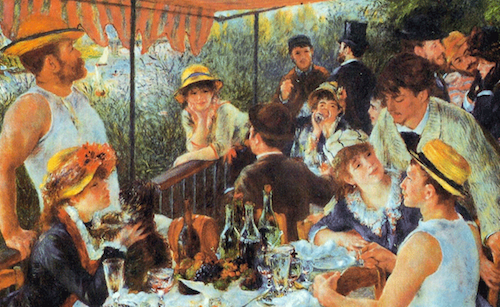 The next installation will be movement #3 based on this beautiful Renoir painting.  It feels so refreshing and springlike to me.  This project has given me such inspiration!  I can't wait to see what John Fraser and his team come up with this time.
What do you think?  Is this a restaurant you would visit?